Who we are
Industrial brand founded in Taiwan
CLEAN, ENVIRONMENTALLY FRIENDLY
and green earth is the mission of COOLBIT when it was founded in 2000.
Energy-saving, carbon-reduction, environmental protection and water-saving
will remain our unchanged mission in 2022.
COOLBIT
is one of the few professional companies engaged in industrial air application technology in Taiwan.
COOLBIT PHILOSOPHY:
For Industry: Cut backs.
For livelihood: Enjoy the energy.
COOLBIT 1st Business Unit: Hydraulic Oil Cooling Technology
Department
The founder, Mr. Kenny Shih, has been engaged in hydraulic power unit related technology for many years.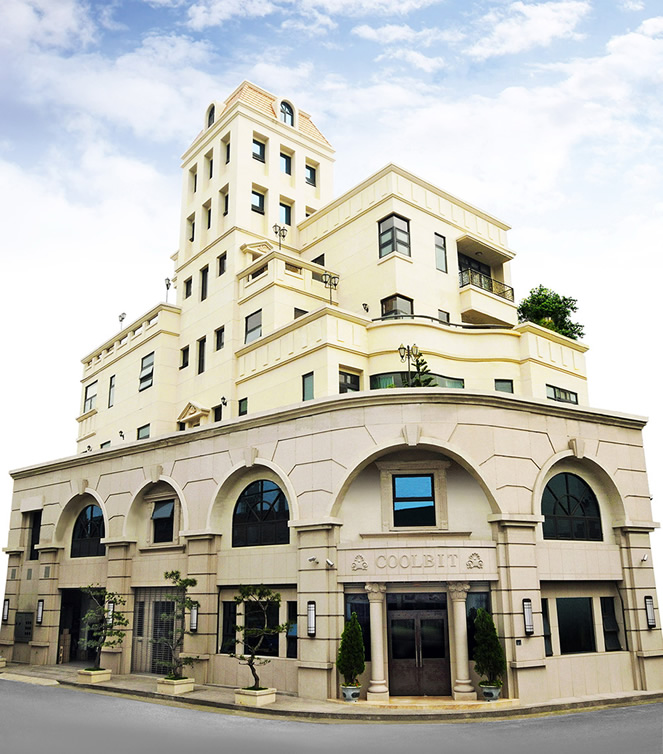 Frist, the cornerstone of "air cooling device" hydraulic system begin the career of COOLBIT brand in 2000 after 40 years of the development.
Years of industrial experience has also allowed
COOLBIT
to confirm the following positioning :
Founder of AL, AW, AH series cooler models.
Promoting the upgrading of industrial technology. Under the condition of saving electricity and water without reducing production capacity helps the country's economic development.
Spreading the overturn concept of -- People's livelihood gives priority to industrial production.
COOLBIT 2nd Business Unit: Air Purification Department
COOLBIT introduced Japan's TAKAOKA Co., Ltd.'s factory air purification technology in 2012, combined with Taiwan's advanced and mature production technology, and coupled with the founder's many years of industrial experience. Successfully developed Taiwan's first "industrial air purifier" in 2014. It is still running on line so far (2022).
COOLBIT feels that the air purification professional technology is endless. We specially sent the products to the "Aerosol Laboratory of the School of Public Health of National Taiwan University" to get a fair inspection report. Recently, it will also start comprehensive technical cooperation with the "Heat Flow Laboratory of the School of Engineering of Feng Chia University". To introduce of new technologies, benefits the national industrial practitioners.
COOLBIT sincerely appeals :
An industrial product selection which is different from a consumer product. In consider of bellows:
To a product which using five or even ten years of long-term durability, the first year of warranty is only basic.
Adopting the development results of updating various new technologies and eliminating old thinking and old products at any times.
The product provider whether has sufficient professional knowledge to improve product development, production and after-sales service.
COOLBIT
Service Purpose
Sustainable operation and taking into account each other's interests are our original intentions that will never change.

Products must stand the test, and in terms of quality, they must not be sloppy. The service level is closely related to product stability.
In order to produce the best quality products with almost zero maintenance, the service starts from choosing COOLBIT, that is, ubiquitous.